One of the 28 Finalists
Cliffs of Moher
County Clare, Ireland
The Cliffs of Moher (Irish: Aillte an Mhothair) are located at the southwestern edge of the Burren region in County Clare, Ireland. They rise 120 metres (390 ft) above the Atlantic Ocean at Hag's Head and reach their maximum height of 214 metres (702 ft) just north of O'Brien's Tower, eight kilometres to the north. A round stone tower near the midpoint of the cliffs was built in 1835 by Sir Cornelius O'Brien. From the cliffs and from atop the tower, visitors can see the Aran Islands in Galway Bay, the Maumturks and Twelve Pins mountain ranges to the north in County Galway, and Loop Head to the south. The cliffs rank amongst the top-visited tourist sites in Ireland and receive almost one million visitors a year. The closest settlements are Liscannor (6 km south) and Doolin (7 km north).
Cliffs of Moher, Ireland: 7 Wonders of Nature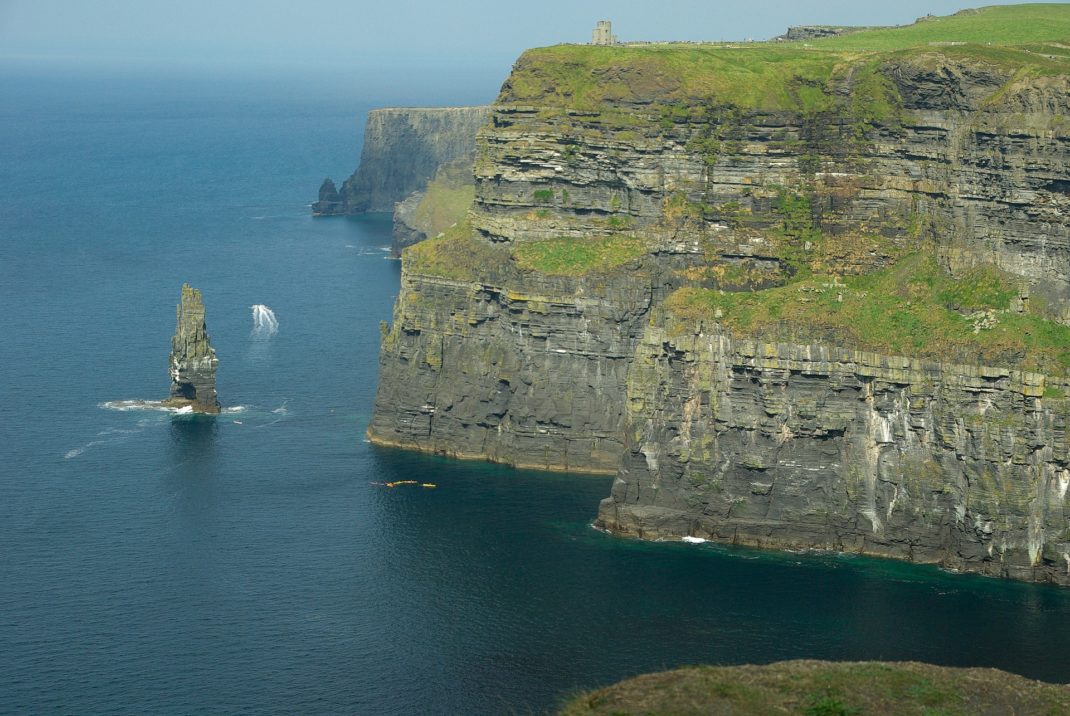 Cliffs of Moher - aerial tour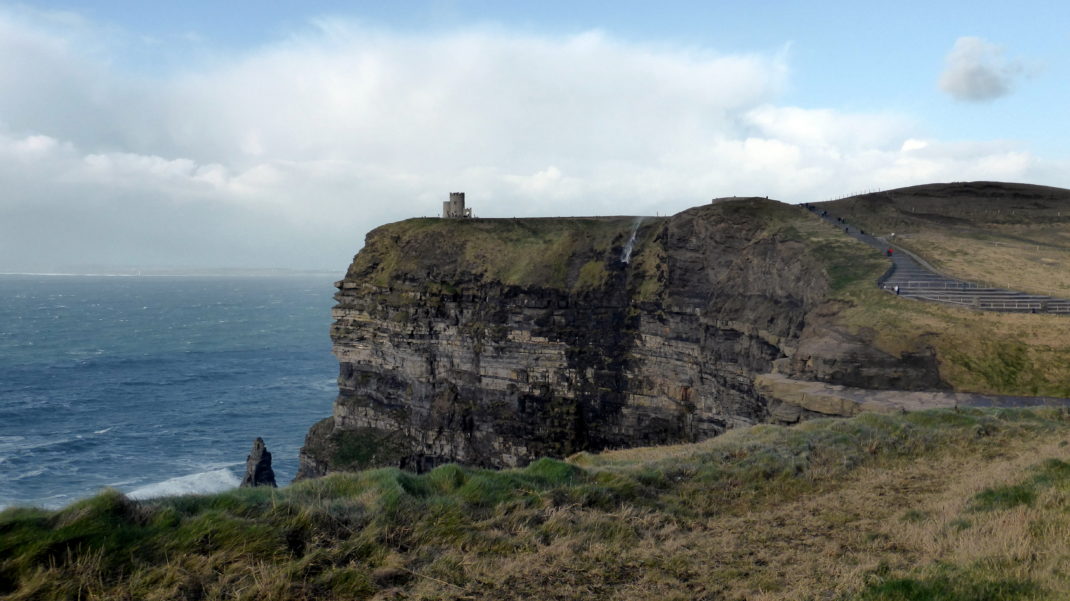 Cliffs of Moher - Seven Wonders of the World
Padraic - Vote for the Cliffs of Moher as one of the 7 Wonders!
Cliffs of Moher - aerial tour
Vota los Acantilados de Moher | Nueva Maravilla de la Naturaleza | 2011

Ireland
Interesting Facts
Cliffs of Moher
---
Location
County Clare, Ireland
The Official
New 7 Wonders of Nature
Worldmap
The 28 Finalists