One of the 28 Finalists
Gobustan mud volcanoes
Azerbaijan
Gobustan National Park (Azerbaijani: Qobustan Milli Parkı) officially Gobustan Rock Art Cultural Landscape is a hill and mountain site occupying the southeast end of the Greater Caucasus mountain ridge in Azerbaijan, mainly in the basin of Jeyrankechmaz River, between the rivers Pirsagat and Sumgait. It is located west of the settlement of Gobustan, about 40 miles (64 km) southwest of the centre of Baku on the west bank of the Caspian Sea.
The territory of Gobustan is cut up with numerous, sometimes rather deep ravines (in Azerbaijani: gobu). That is a suggested origin of the Gobustan geographical name.
In 1966 Gobustan was declared a national historical landmark of Azerbaijan in an attempt to preserve the ancient carvings, relics, mud volcanoes and gas-stones in the region. The mountains Boyukdash, Kichikdash, Jingirdag, and the Yazili hill were taken under legal government protection. These mountains are located near the Caspian Sea, in the southeast part of Gobustan.
In 2007 Gobustan was declared a UNESCO World Heritage Site considered to be of "outstanding universal value" for the quality and density of its rock art engravings, for the substantial evidence the collection of rock art images presents for hunting, fauna, flora and lifestyles in pre-historic times and for the cultural continuity between prehistoric and medieval times that the site reflects.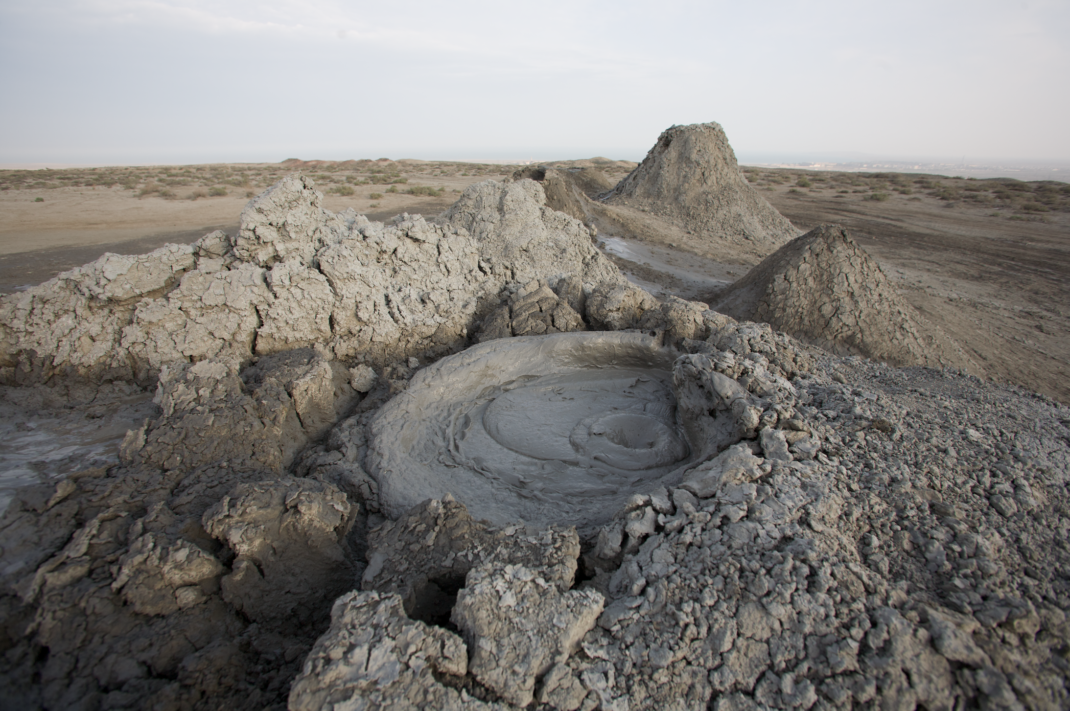 Azerbaijan
Interesting Facts
Gobustan mud volcanoes
---
Instance of
nature reserve
The Official
New 7 Wonders of Nature
Worldmap
The 28 Finalists